The winners of the Summer Animation Jams were announced and as you all may or may not know, I was the lucky guy who got to design the shirts for the winners!
Four designs were produced, and three would go to the winners while the last would be sold to the public and all funds would go to kickstarting the next jam! That design would be none other than Hank. J Wimbleton!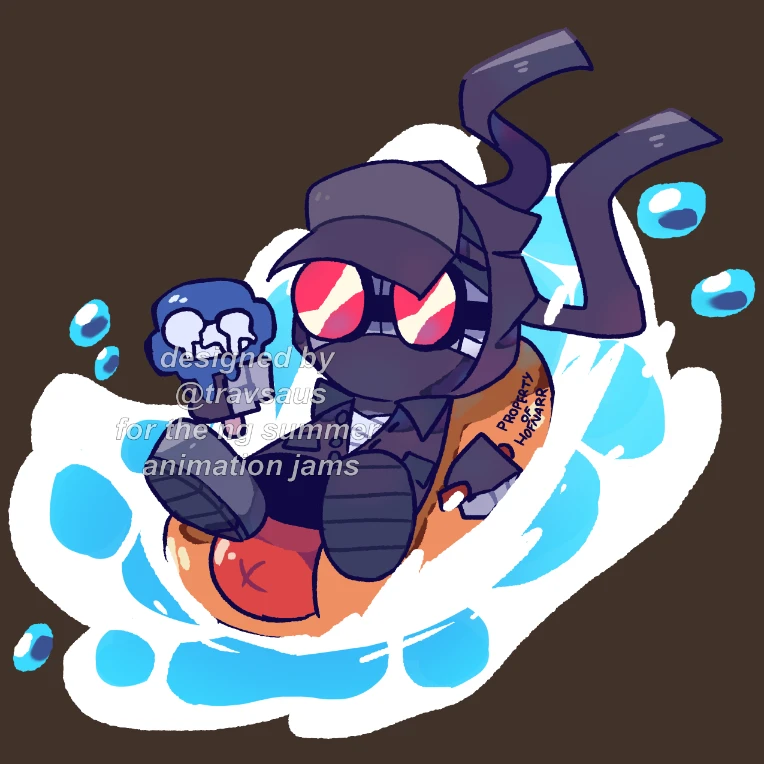 Look at him, in summer gear, riding a hot dog floatie, and enjoying a nice Steve ice cream bar. Isn't it cute---er, badass?
YOU CAN BUY THE SHIRT HERE!!! GET YOURSELF SOME OFFICIALLY LICENSED NEWGROUNDS DRIP:
https://store.brandondriesse.com/listing/newgrounds-summer-jams-2021
THESE SHIRTS ARE A LIMITED RUN ONLY, SO BUY THEM WHILE YOU STILL CAN.
thanks for everything, seeya!
luv, trav :)