hey all. trav here.
Happy late new year to you all. 2021 was pretty eventful. In fact, I made my very debut at the start of the year!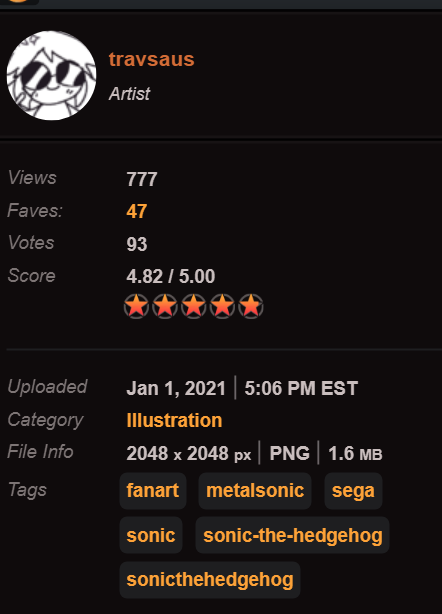 So uh yea, happy late anniversary to the beginning of a legend.
Plans for this year?
Uhhh I don't really know but I'd like to focus more on original content. I feel like I make way too much fanart, and the whole point of Newgrounds is to promote originality and creativity. You may have noticed that towards the end of 2021 I started making more OC content. I was kinda just experimenting a little and I'm glad you all like my creations. I plan to make more so stay tuned!!!!
2021 Recap (AKA my stupid super long origin story none of you are going to fukcing read)
2021 was the year I decided to man up and throw myself on stage. Originally, I made this account in April of 2020. This was just a few months before FNF came out, so why was I on Newgrounds? Well the truth is, I heard a lot of shit about this site from Twitter and a lot of people were trashing on this site. I decided for myself to see if this site was really as bad as everyone said. I've known about this site ever since I was around 10 years old-- my older brother literally introduced me to this site. All I know is that he played Mario Flash games on this site, but that was about all I knew about NG. So when I first landed here, I was kinda scared actually. It was at a time where I was really unconfident about my art, so I never posted anything. And eventually I kinda just left.
Cut to around November of 2020. The time when FNF got the week 2 update. That was when I first heard about this game. I checked it out, and I loved it. A lot. And so I started browsing Newgrounds. Slowly, but surely, I was finding content I liked and enjoying my time. But it wasn't until the very first day of the new year when I would finally step out and put myself out there. I made my first step. It was kinda scary, and I didn't know what people would think. But I posted more until one day my fate was sealed in stone: ninjamuffin99 himself scouted me and followed me on Newgrounds. I think I genuinely freaked out at that moment, it was so fucking surreal. And most of all, it inspired me to post more to Newgrounds, and get more involved. So, I decided to plunge myself into Newgrounds culture. I played Pico's School. I watched the Tankmen series. I played Alien Hominid, as well as Castle Crashers and BattleBlock(with some friends who played those games as kids and loved them to bits). I watched Madness Combat. I watched animations I watched as a child on Youtube, and went "holy shit it's on newgrounds???". And as I learned more and more about this site, I grew to love it more, too.
In February, I got my very first frontpage. It made me so happy I think I almost peed myself. Well not really, but you get the idea. But what made me even happier was that Tom Fulp himself noticed me! It made me really happy.
In April, FNF crashed the site. A day that will live in infamy. During that crisis, I made a funny little doodle that got 15,000 views and gave me 80+ notifications the day after: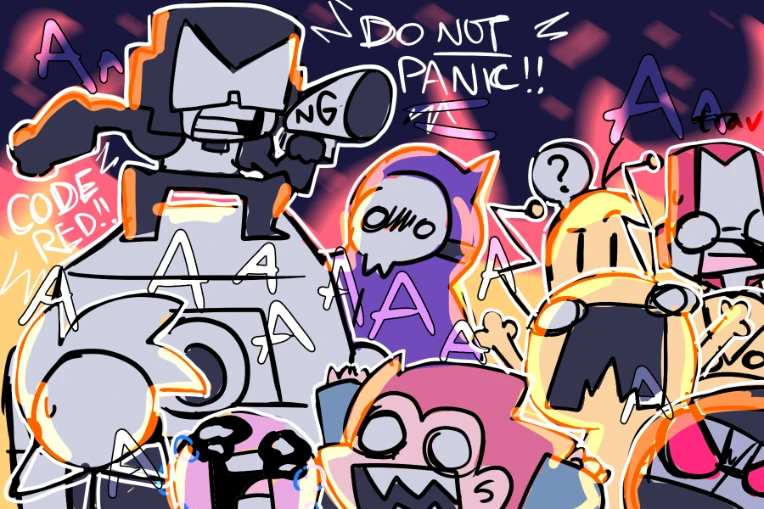 This doodle is literally my most viewed art on Newgrounds. WHY.
Anyways, you see that little Tankman with the megaphone? What I would never anticipate was that Tom himself would ask if he could use it to advertise the supporter status: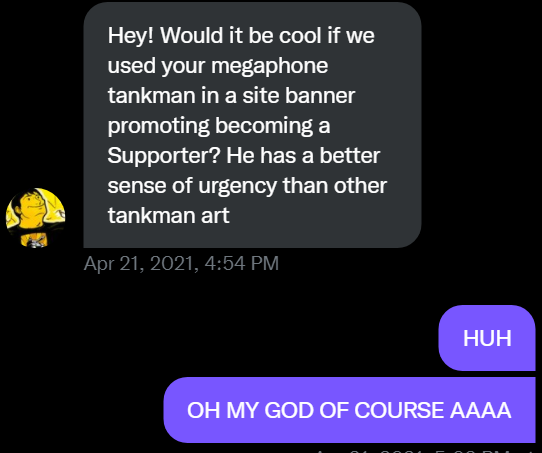 (sorry tom if you dont like me using our dms i'll take it down if you want)
I was freaking the hell out. Holy SHIT.
But I felt like using a rushed as hell doodle would be kinda meh, so I redrew it: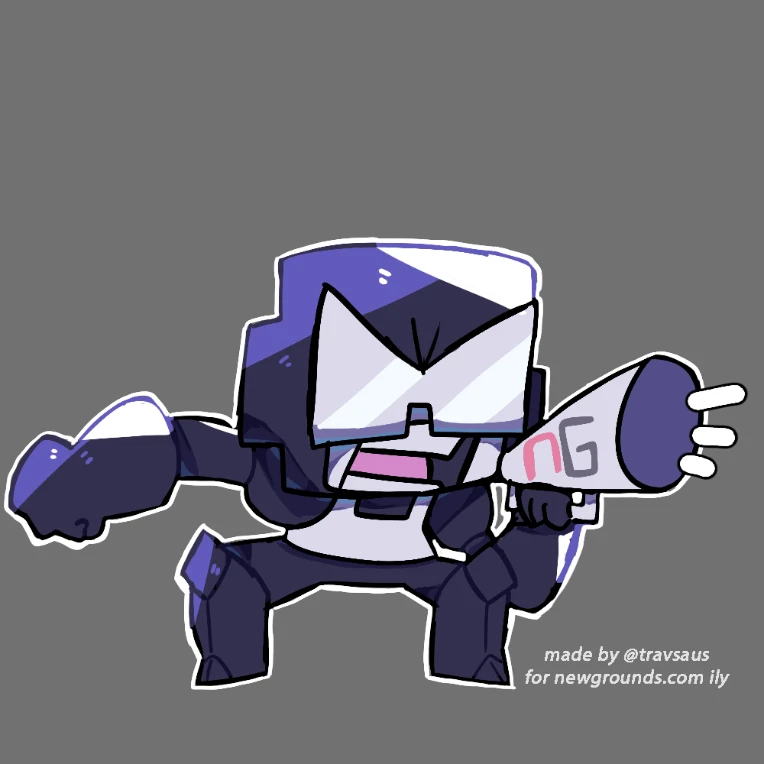 And, THAT, ladies and gentlemen, is the legend of the megaphone Tankman.
For a few months, he was on every single page on Newgrounds-- the frontpage, the portals, on every art, game, audio, and movie post, EVERYWHERE(unless you had supporter lol). And it made me feel like I was in this really crazy dream, but nah. It was REAL.

In May, nothing much happened, except I made my very first movie post on NG: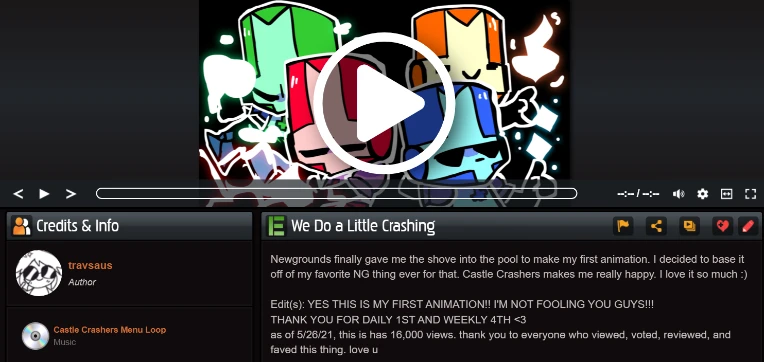 It managed to land not only a daily first, but a frontpage and a weekly fourth! I was extremely proud of how it turned out. I dedicated my first animation to Castle Crashers, because it's my favorite Newgrounds game ever. It just expels so much NG energy. You may all think Binding of Isaac is my favorite NG game, but nah. CC will always hold a special ass place in my heart. Shoutouts to Fulp and Paladin for blessing the world with a straight masterpiece.
In June, I made the artwork for 2021's Newgrounds Audio Deathmatch!: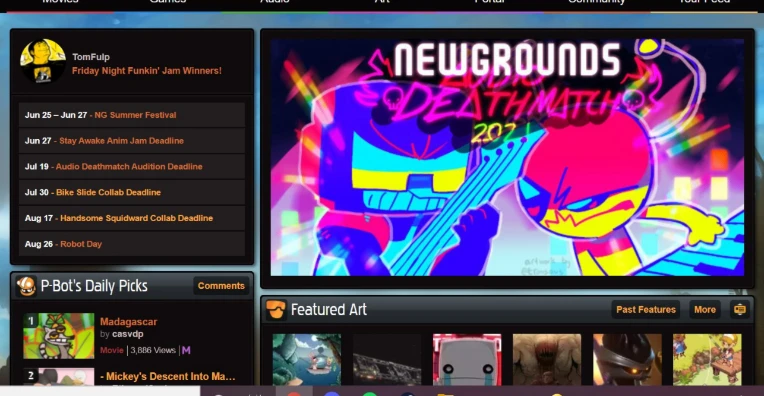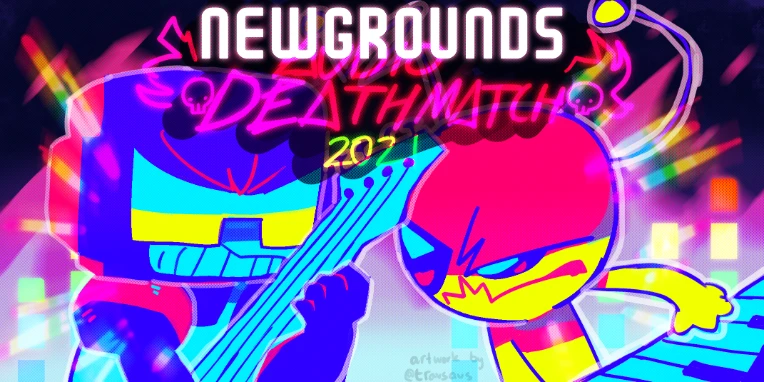 HUGE thanks to @/SplatterDash for hitting me up for this. I'm so happy I got to make a banner for an NG event.
Skip forward to October, when it was revealed that I did the designs for the NGSAJ shirts!:
Another big thanks to @/BrandyBuizel for hmu for this! It made me so happy that I got to make official merch for NG. And thank you to everyone who bought a shirt-- it gave us more than enough to kickstart the next jam! Please look forward to it!
I myself got a hominid shirt: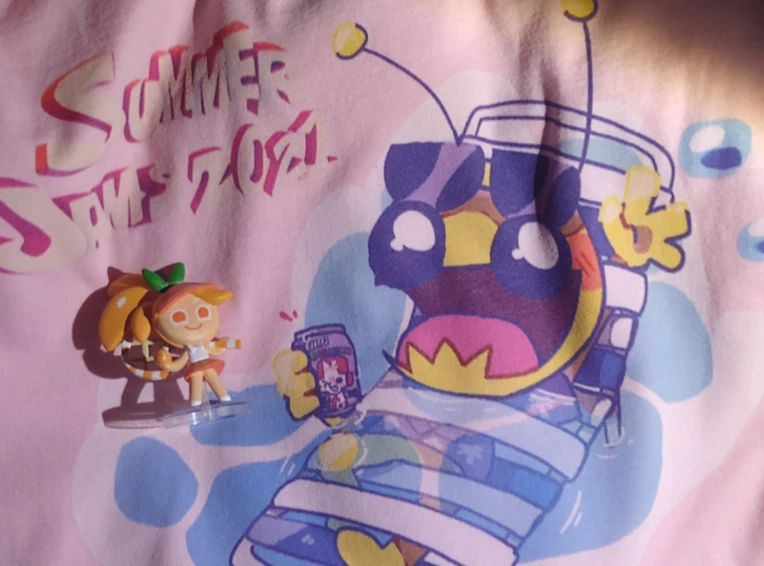 Because I love hominid. He is my son.
And that's pretty much all the big stuff that happened to me this year.
End
Thank you to everyone who's viewed, voted, and faved my stuff, and thank you to everyone who followed me. 2021 was a great year for me and I hope 2022 has more to offer!
Huge thanks to Tom for such an amazing site, and huge thanks to all the friends I made on here. I love ya.
So that's all. Until next time, seeya.
-trav <3
(i would put a nice image here but ng only lets me put 10 images. damn)